Creating a brand for Cake in a Crate
Branding I UI Design I Creative DirectioN
I started working with Cake in a Crate when co-founder Asha Carroll came to me for a logo redesign. From there, we began building Cake in a Crate's brand together covering, visual language, photography, illustration, packaging, and website design. This was a great collaborative learning experience as a freelancer working with a new client.
Cake in a Crate is an all-vegan and gluten-free baking company based out of NYC.
Logo and Brand development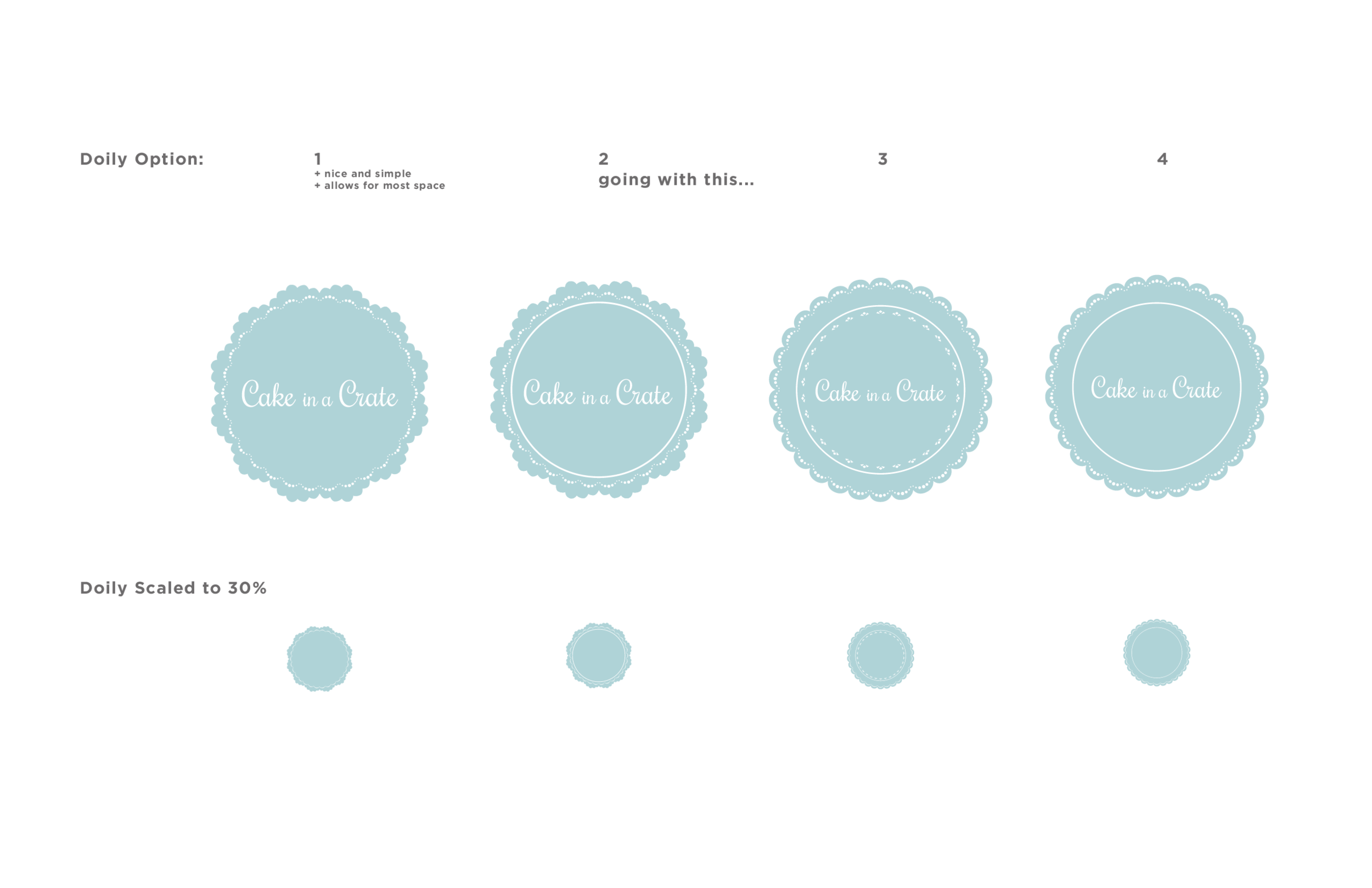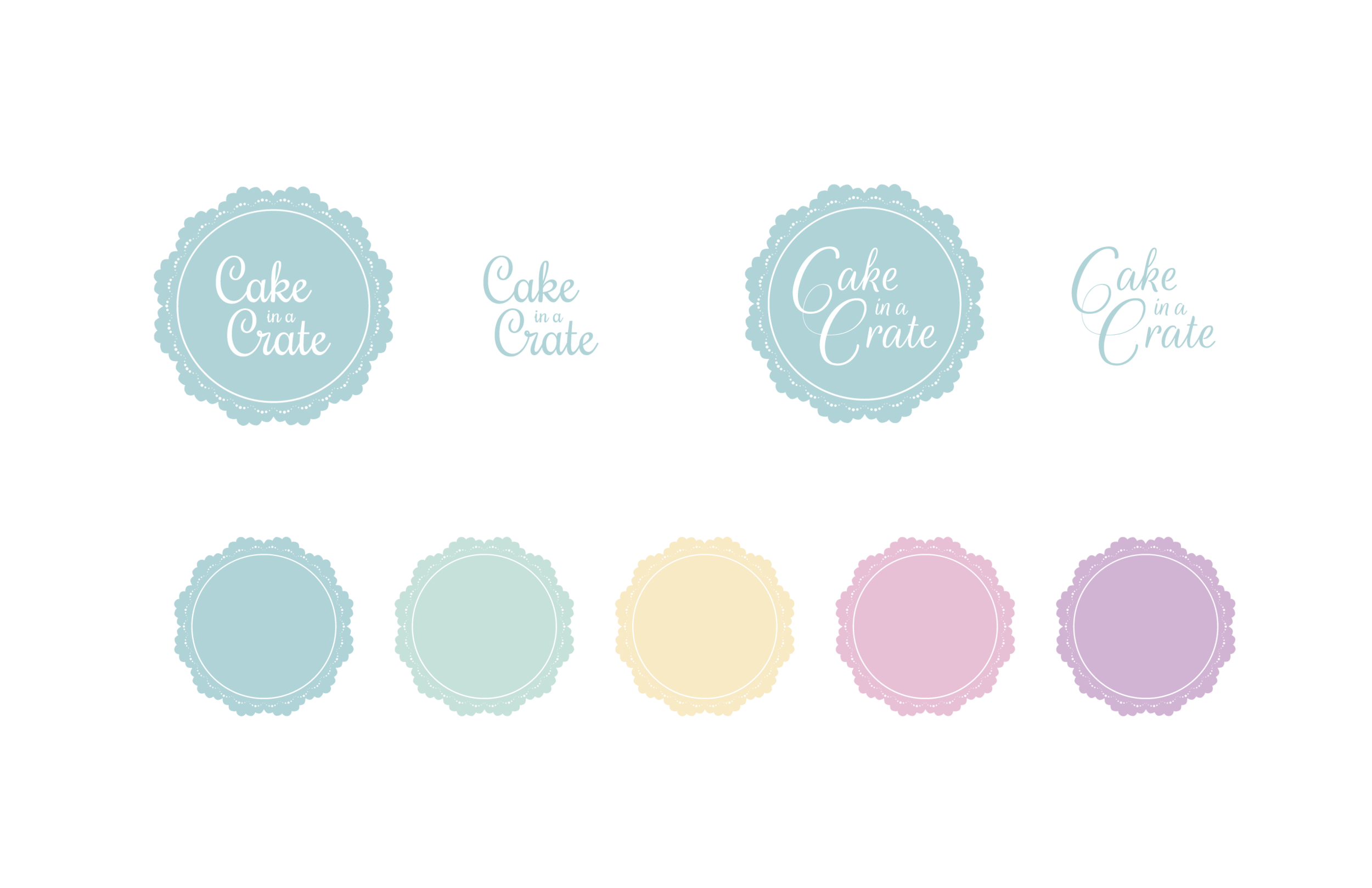 Logo and colors
The client wanted to use a blue doily to symbolize their brand and they wanted the type to look as if it were written by hand. The concept was "what I see when I look down on a birthday cake." They were also open to the idea of illustration so I explored directions with and without keeping the birthday cake metaphor in mind.
For the brand colors, the client wanted pastels that embodied a french patisserie or assortment of macaroons.
Each baking kit includes all the ingredients needed for the chosen recipe. Consulting with Asha, we discussed how the brand elements could be applied to the box and ingredient packaging. Even though Cake in a Crate decided not to go with the illustrative direction, they wanted to use the illustrations as a pattern for the box interior.